Don't gimme that look...
I went to the comic shop today, picked up the latest copy of Toyfair and found some kickass toys I'll be seeking out over the next month or so...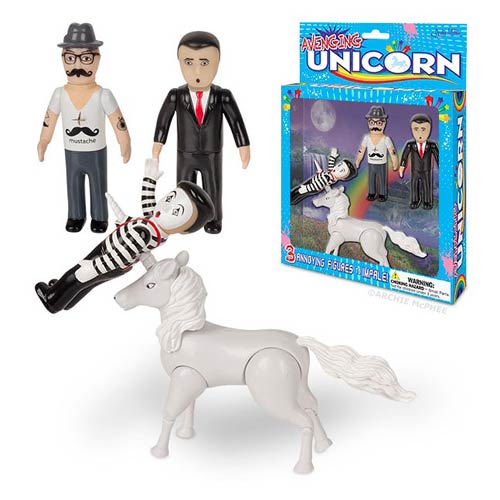 AVENGING UNICORN!
Look closely and you'll see that the Unicorn has actually impaled the Mime! It also comes with a Business Man and a New Age Woman, so the fun truly never ends!!!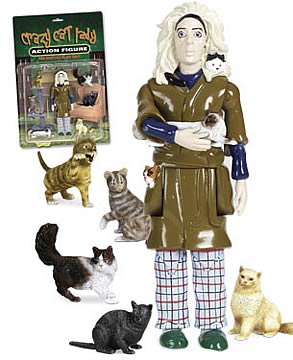 CRAZY CAT LADY!
Ummmm, no comment.
And the best of all isn't even online yet, so I'll scan it and post it later on...but trust me, it'll be worth the wait!