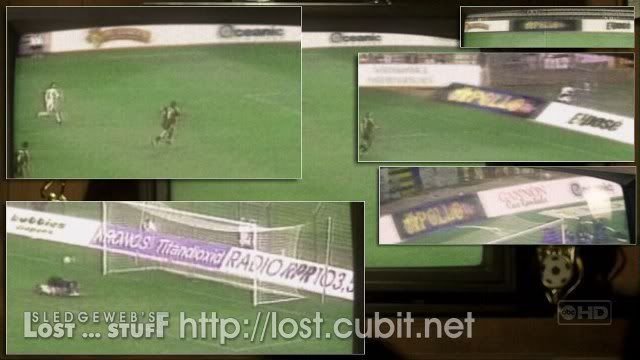 Did
you
notice the billboards for
Oceanic Airlines
or
Apollo Candybars
during the soccer match that Desmond watched inside the pub? No, me neither. See other awesome lil' tidbits the producers threw into last week's amazing episode
here
!
In other LOST news, the ratings
continue to fall
, losing another 1.7 million from last week's "mid season premiere." Honestly, it's still pulling in decent numbers in the 18-34 demo and is in the top 10 of most watched prime-time shows...it's just hard to fathom that
Criminal Minds
is beating it in the same timeslot.
Besides, if they continue to just pull in "average" ratings, maybe ABC will let them end it all in five seasons like the creators want. We can only hope.